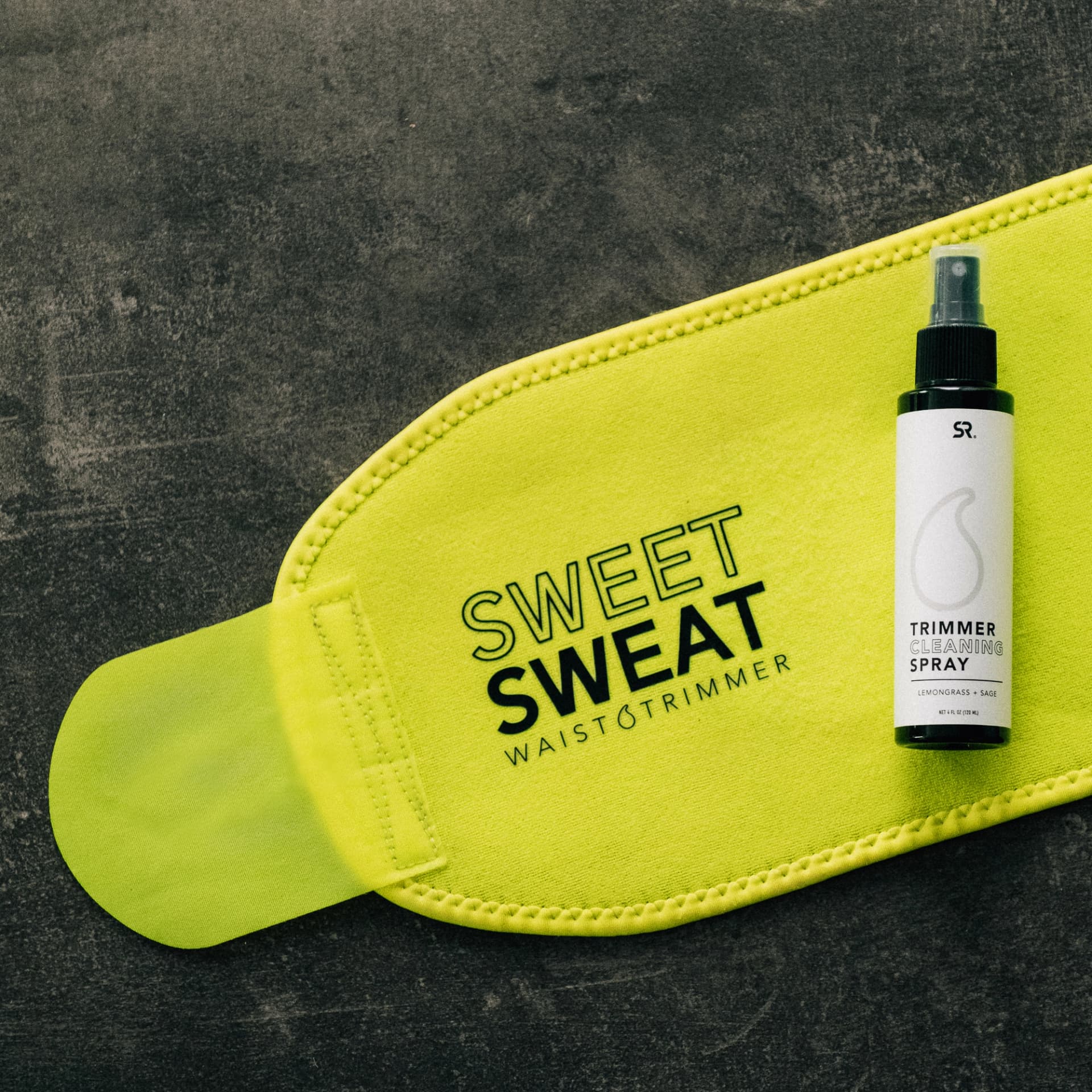 Freshen & Clean
Use Sweet Sweat Cleaning Spray on your Waist Trimmer, Yoga Mat or Gym Equipment to remove odor and freshen up your post-workout experience. Formulated specifically to clean and deodorize Sweet Sweat brand Neoprene Trimmers.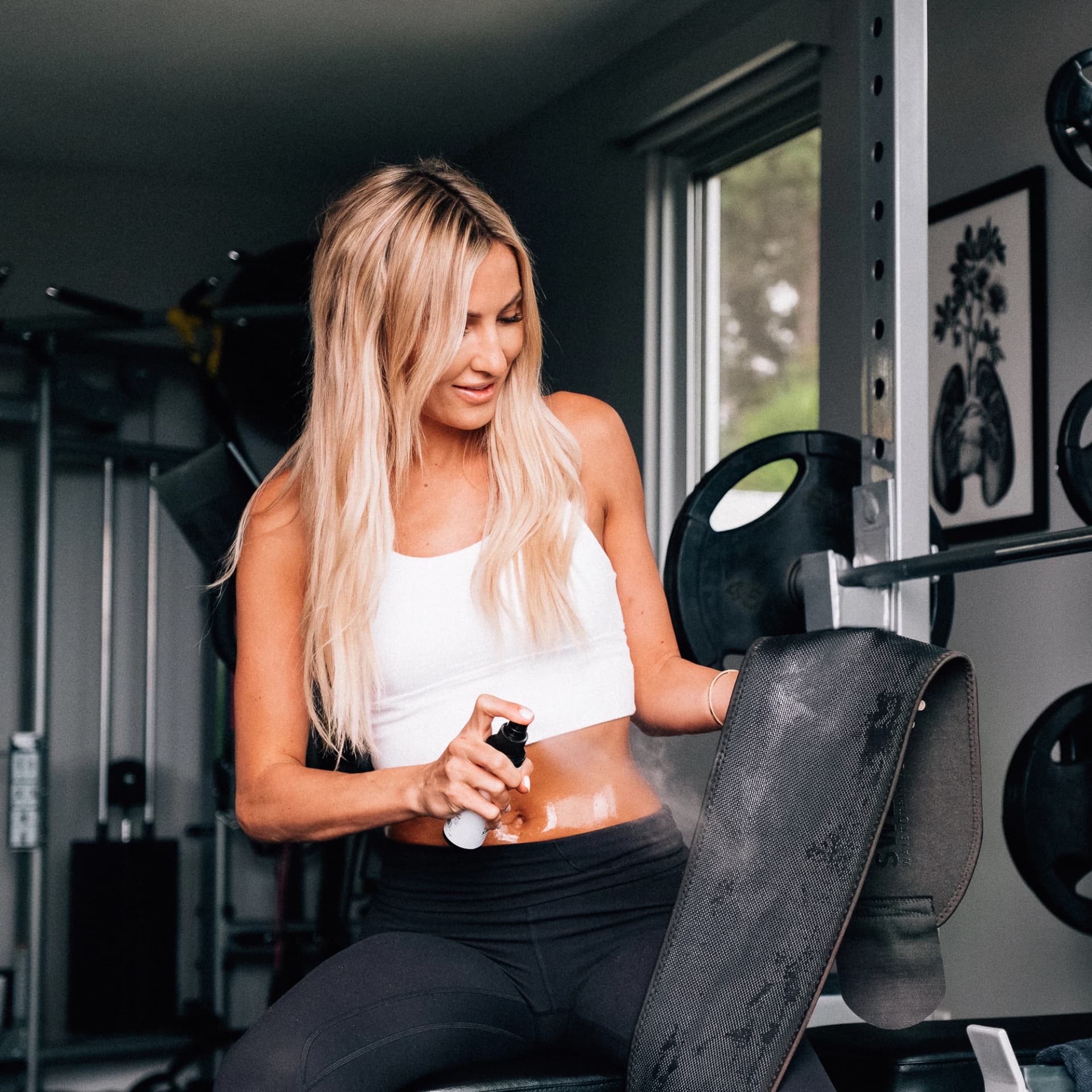 Nature-Inspired Deodorizer
Experience the misty aroma of Lemongrass & Sage with each spray.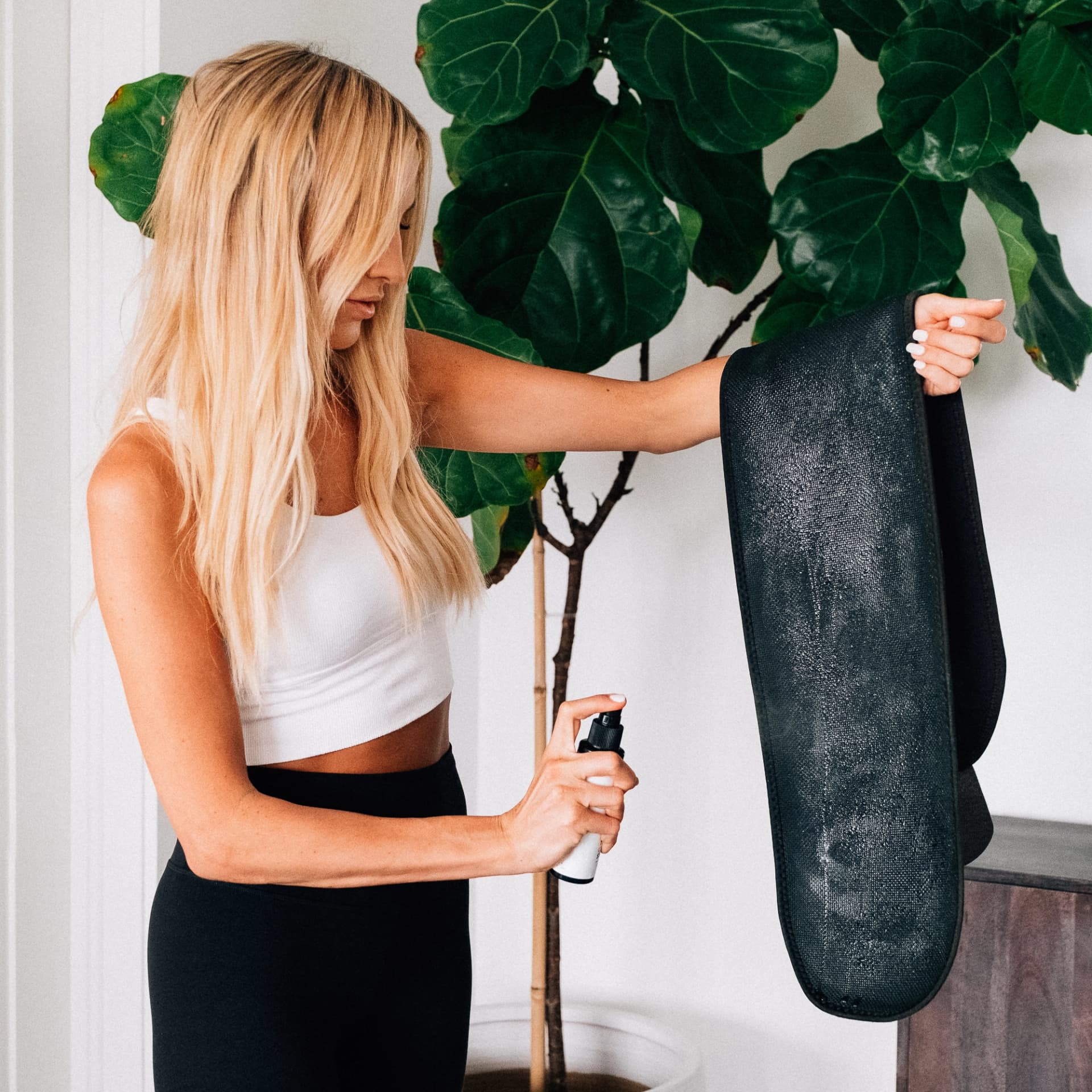 How to Use
Just shake and spray. After you've sprayed the entire Trimmer area, let it sit for five minutes— go take your shower, wash your face, or sit on the floor and give your legs some reprieve—then wipe it clean.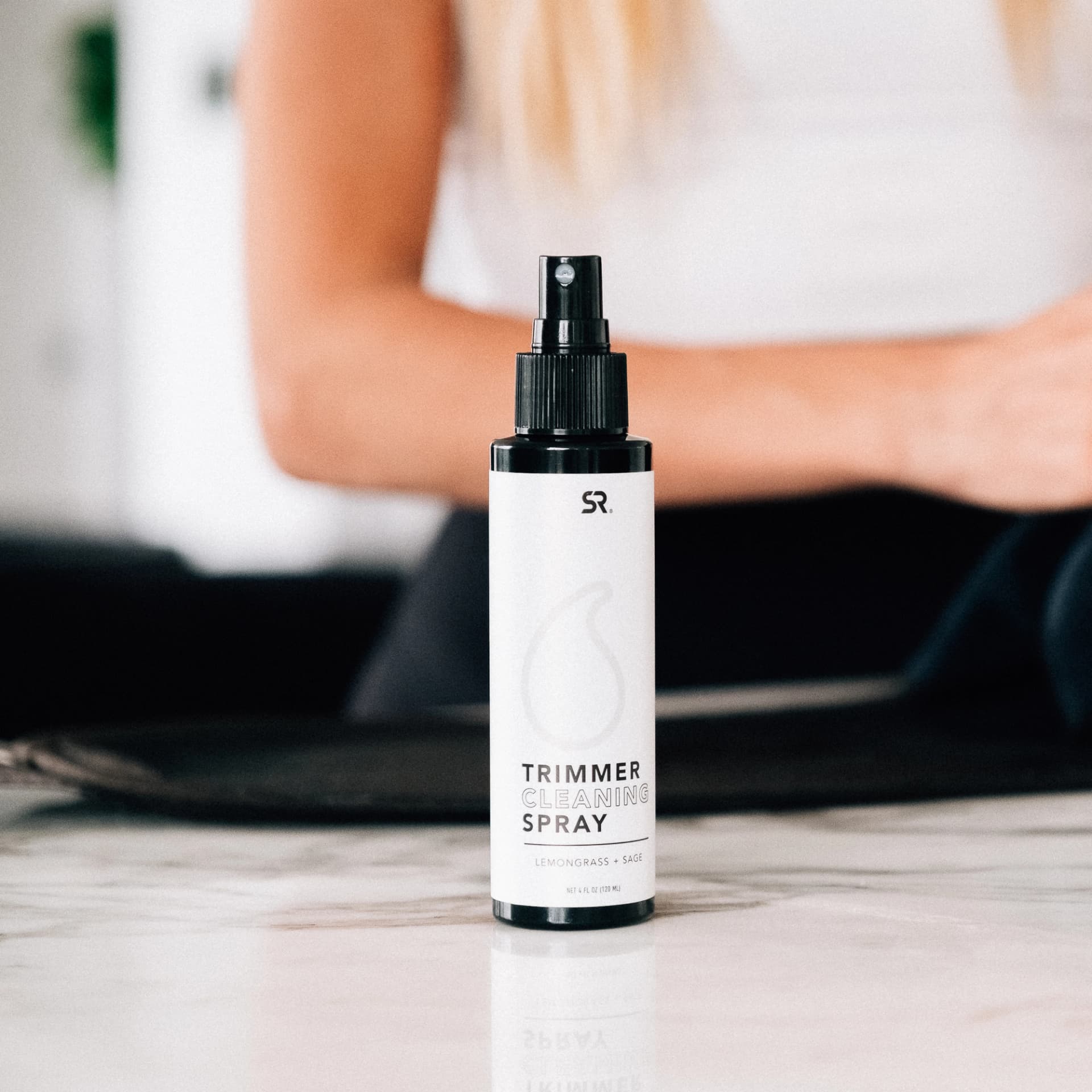 So Fresh and So Clean
Whenever you're ready to conquer your next workout, you'll be happy to smell lemongrass and sage instead of day-old (or week-old) sweat. Because— hey, you worked hard. You deserve something easy.