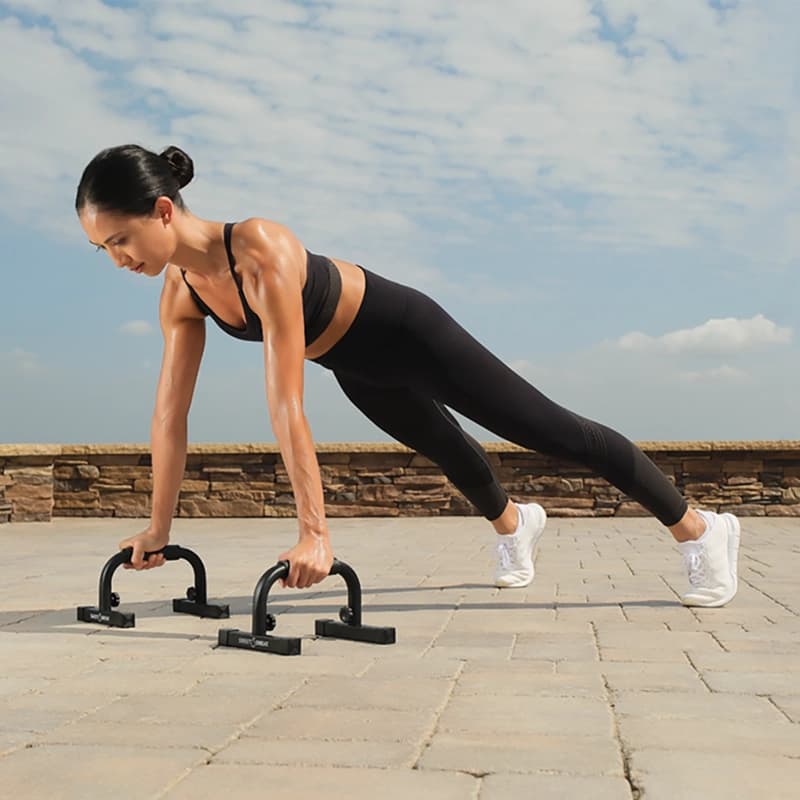 COMFORT GRIP: Is your calisthenics equipment causing you pain? Our ergonomic push up bar set relieves stress on your wrists during push ups and other strength training from proper positioning and the wide, padded grip on the pushup handles.
DURABLE STEEL: Our push up bars for men & women are made for daily use, using durable, high quality steel - in a compact form that's easy to store & assemble.
MULTIPLE EXERCISES: Use our push up stand to enhance workouts from pushups, wide push ups, leg tucks, dips and other calisthenics strength exercises - they can even be used as handstand bars or planche bars in addition to pushup bars.
NON-SLIP FOOTPADS: Use our push up handles for floor exercises on any surface without fear of slipping, thanks to our push up bars' non-slip footpads and wide base. Our push up handle workout bars keep you in form for strength training pushup stands.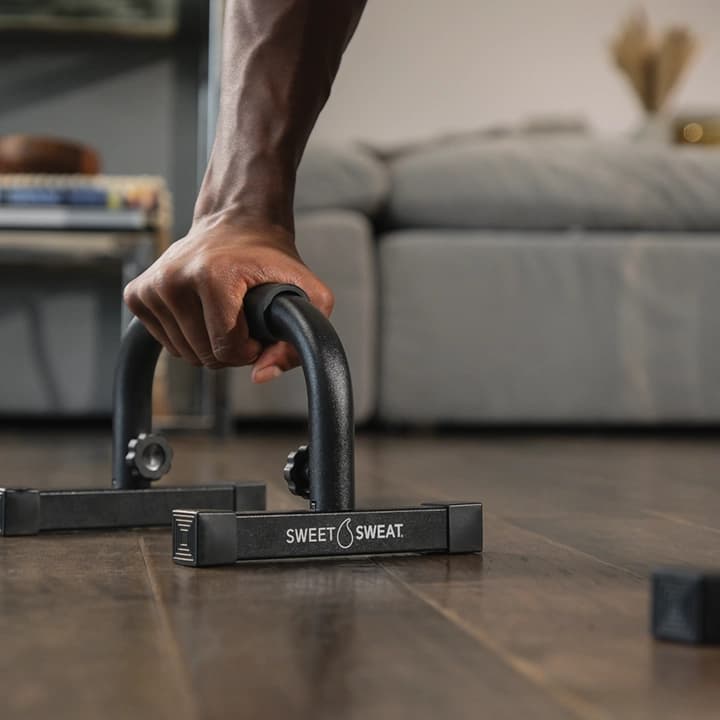 GET READY TO SWEAT
Maximize your workout routine by incorporating our push-up stand. This versatile equipment is perfect for a wide range of exercises, including pushups, wide pushups, leg tucks, dips, and other calisthenics strength training. Not just for pushups, you can also use them as handstand bars or planche bars to take your workout to the next level.
Other calisthenics strength exercises