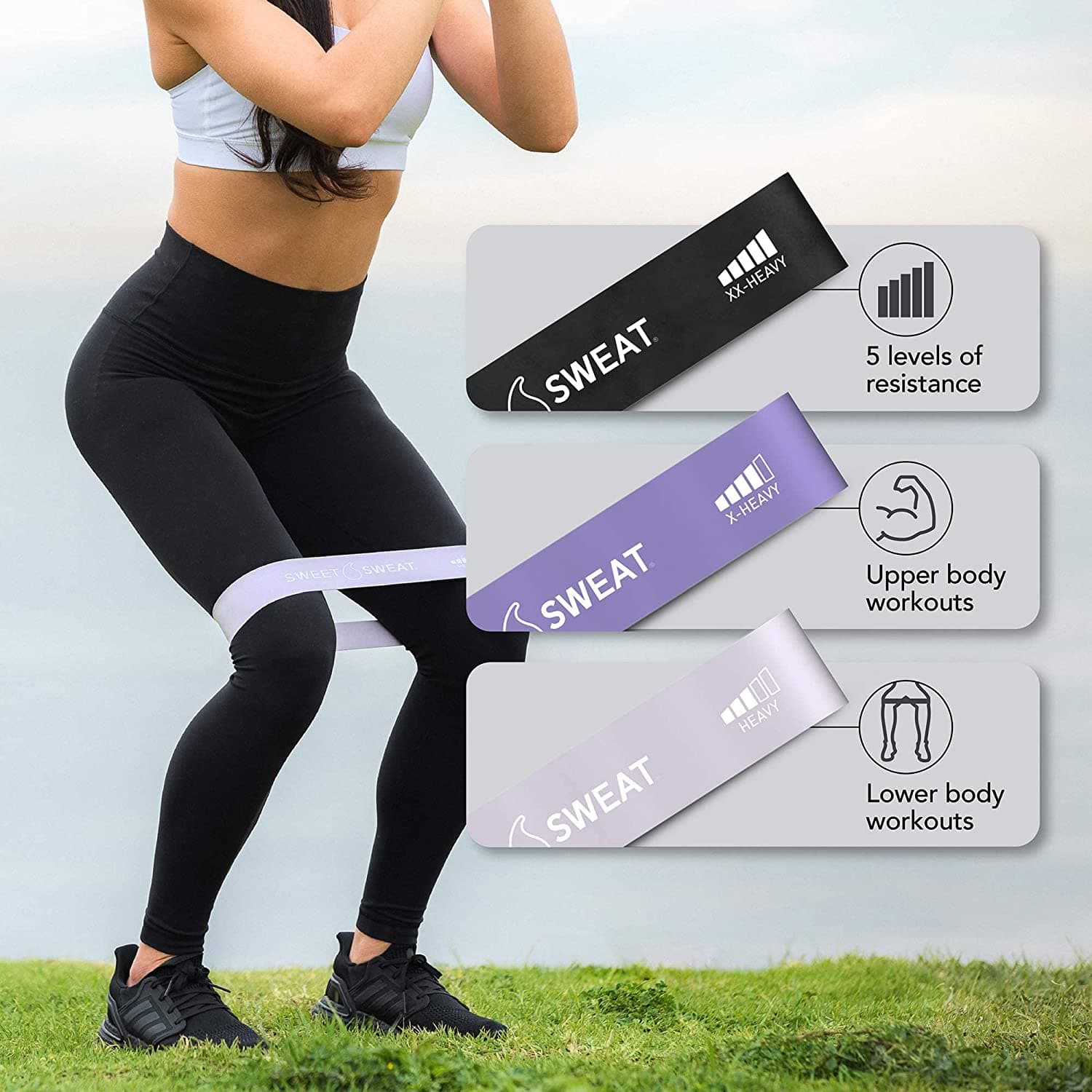 PERFECT WORKOUT
This resistance band set can be integrated seamlessly with popular workout programs, general exercise, stretching, strength training, or power weight programs.
These bands are the highest quality that I have found, ever. Not only are they thick and sturdy, they come with a mesh drawstring bag to hold them so they don't get forever lost in your gym bag. - Mackenzie
Just finished physical therapy for my knee. PT used bands to help strengthen my legs and hips. The bands are wide enough so they don't bunch up, and material seems to be good consistency. -Eva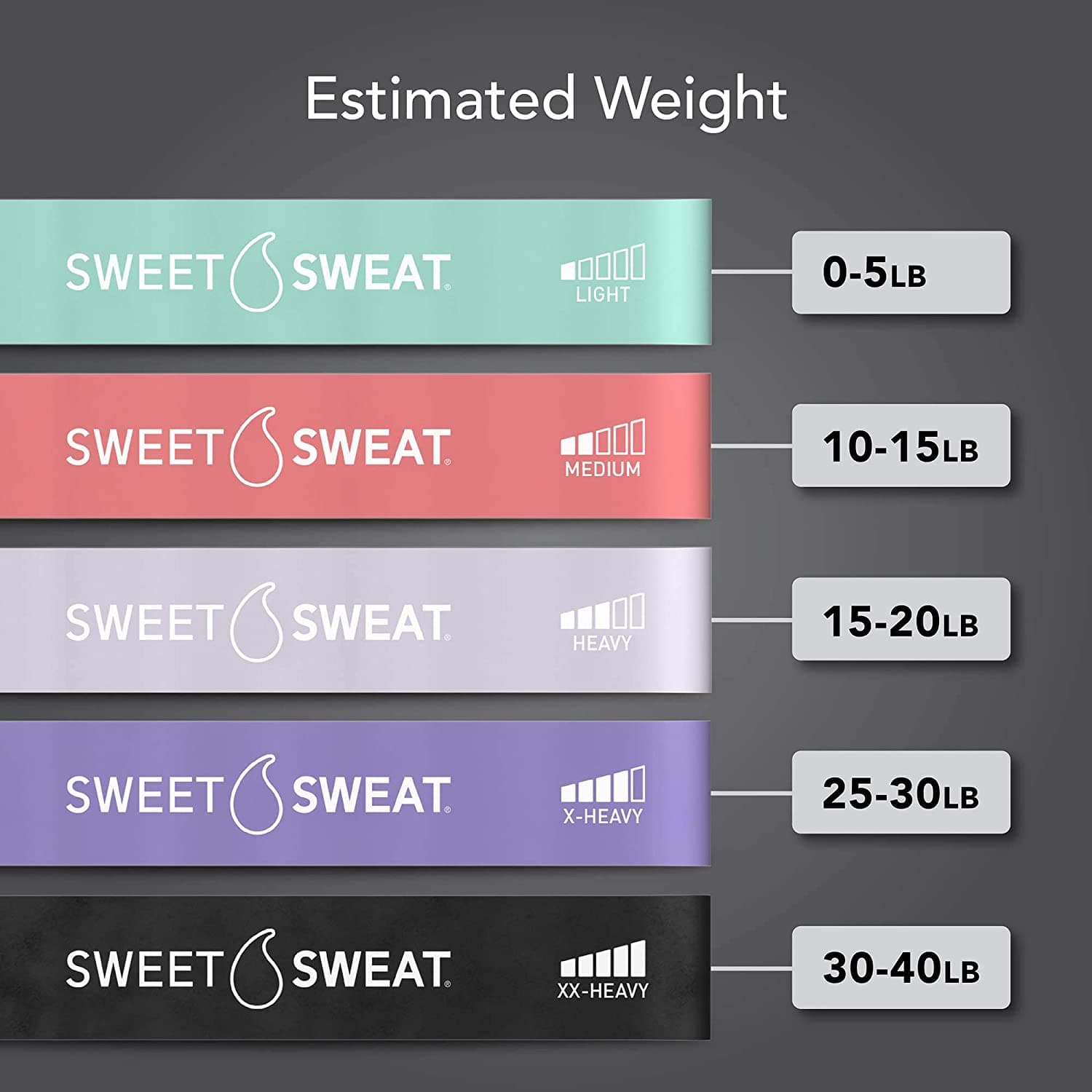 Home or Gym Workouts
Hip bands are an excellent companion for workouts at home or in the gym, providing assistance for donkey kicks, lunges, squats, glute bridges, and hip thrusts. Additionally, they are an optimal way to prep your hips, hip flexors, glutes, and other areas before exercising.
BUILT TOUGH: Five different levels of resistance bands constructed of high-quality rubber latex to stand up to the most intense workouts.
RECOVERY: While these resistance bands can be used for exercise, physical therapists love these "rehab bands" to help rehabilitate patients suffering from leg, knee, and back injuries.