Workout Anywhere
Get a great workout at home, in the park or on the road with Sweet Sweat Resistance Bands.
The Sweet Sweat Resistance bands are constructed of high-quality rubber latex to ensure they stand up to the most intense workouts. Durable foam handles provide comfort as you're pushing your limits.
5 Resistance bands with 75lbs of total stackable resistance
2 Premium Handles with Foam Cover
2 Easy-on/Easy-Off Ankle Straps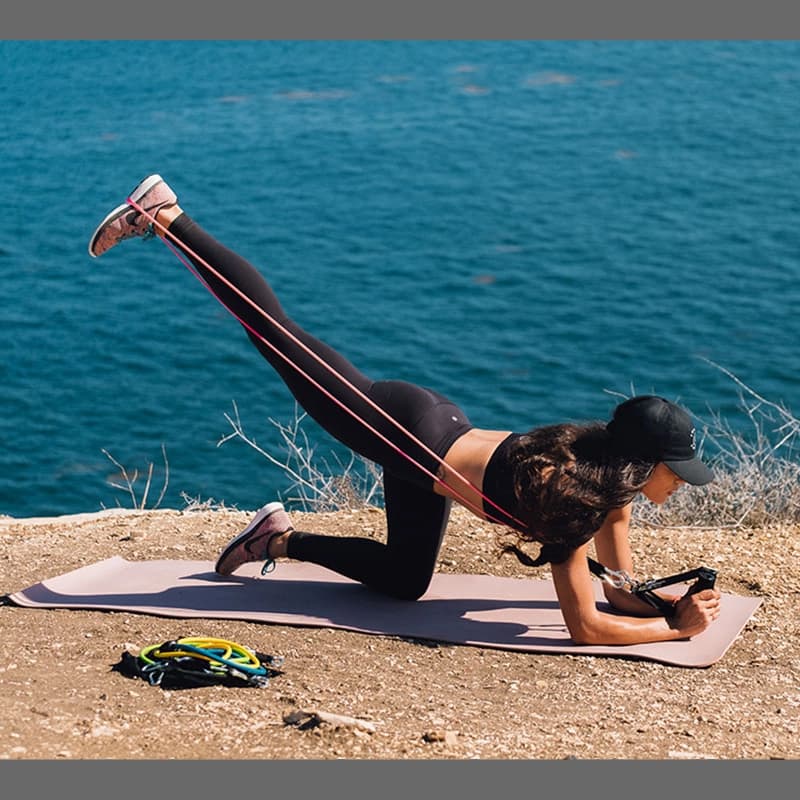 Full Body Workout
Made Tough to Last: Heavy Quality Rubber to Stand Up to the Most Intense Workouts
Includes 5 resistance bands, 2 Padded Handles, 2 Easy-to-Apply Padded Ankle Straps, Carrying bag & Workout guide to allow you to perform the widest variety of resistance training exercises possible at home.
All exercise bands are 48" in length, and can be used alone stacked in any combination to a maximum equivalent of 75lbs.