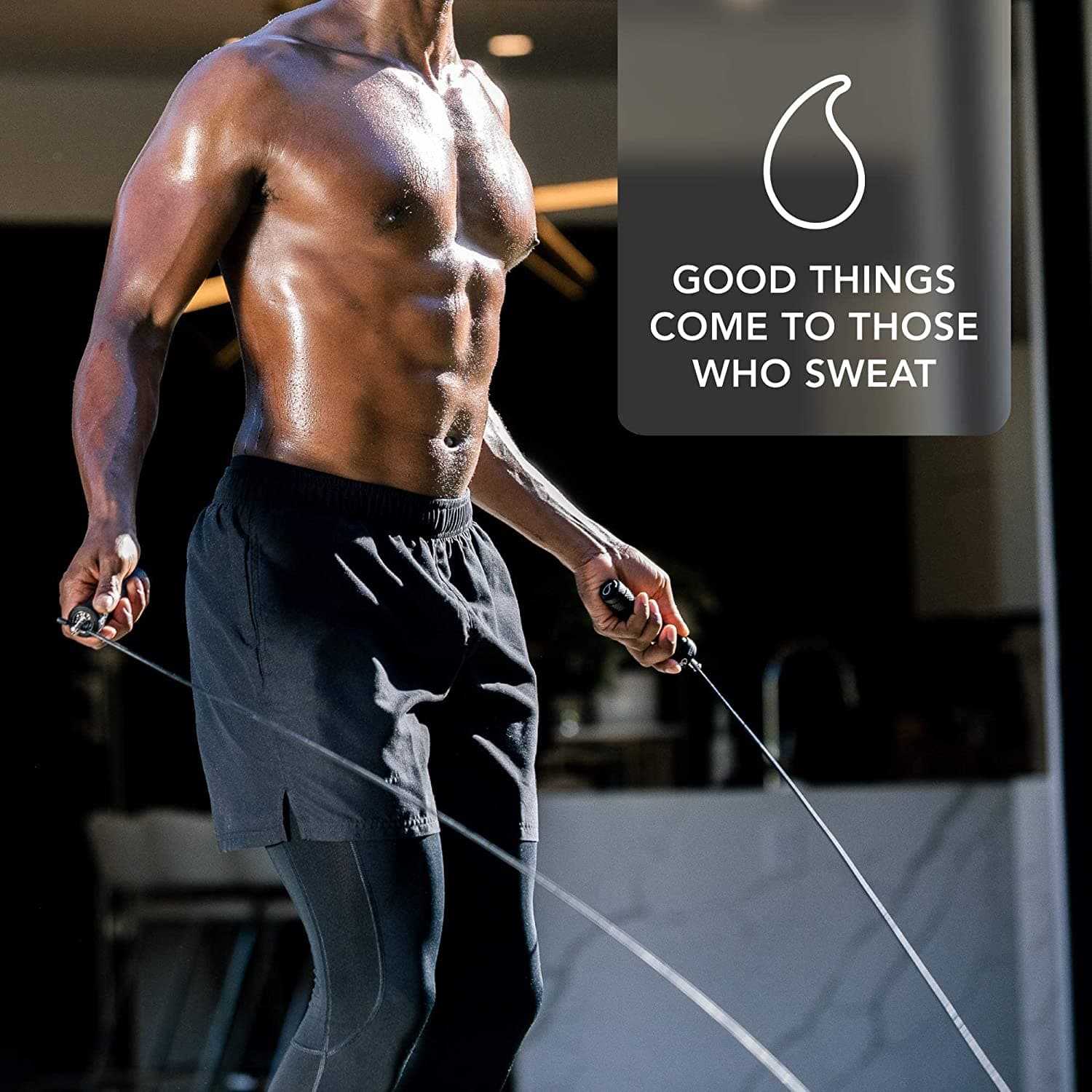 Workout at Home
Great for any Sport
The Sweet Sweat® Weighted Jump Rope is the go-to equipment for men and women who do HIIT, Muay Thai, MMA, or Boxing. No matter what your sport the combination of weight and jumping will rock your body in the best way possible! This rope is really all you need to stay fit and healthy when working out at home.
1 Pound Of Removable Weight : Each handle holds 1/2 pound of weight that can easily be removed. This allows you to choose between a muscle-thumping strength workout or purely cardio exercise.
Choose Speed Or Training Cable : Two different cables are included. 1 thin speed cable and 1 thick training cable. Use the thin cable for speed work or choose the thicker cable for training.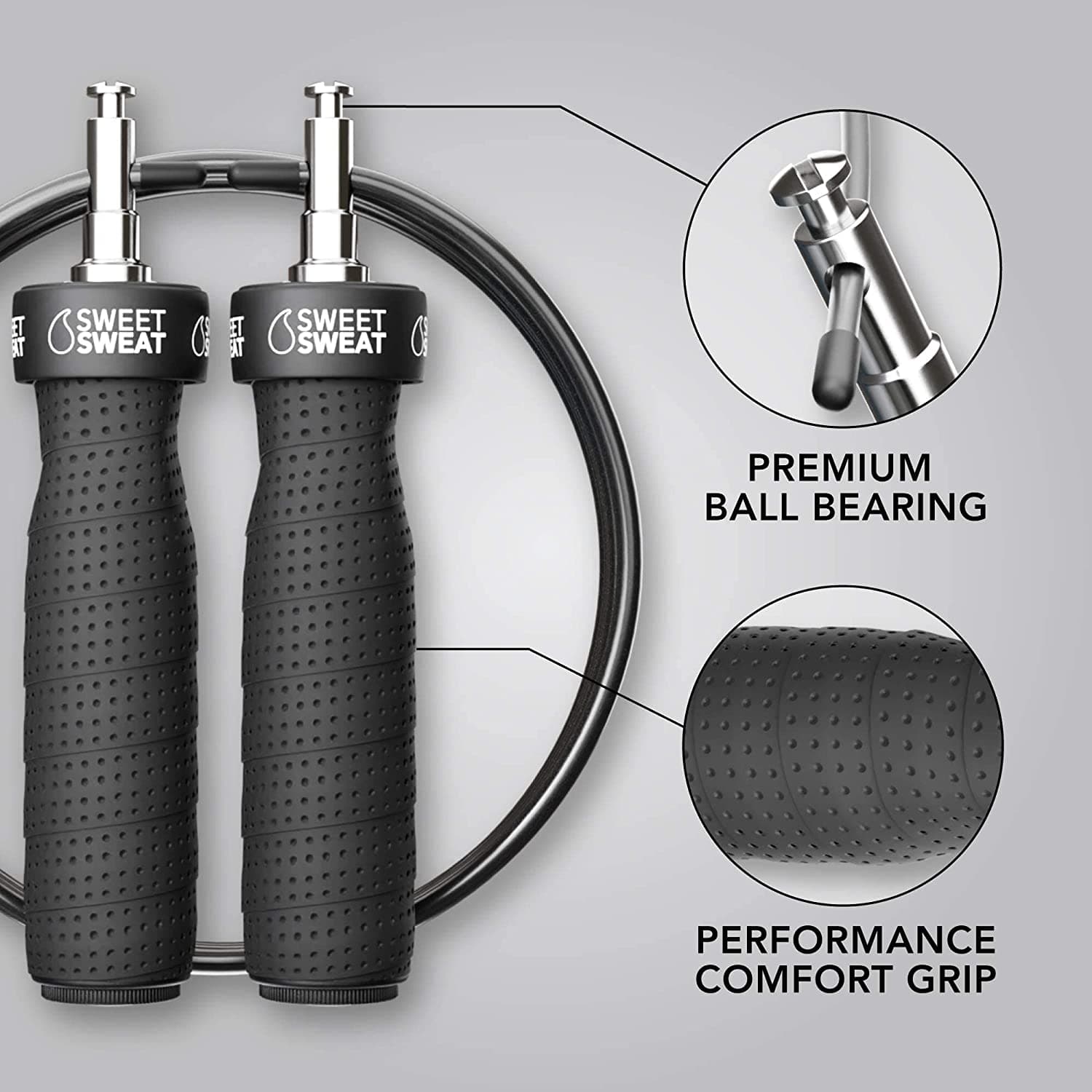 Get ready for the best full body workout of your life.
Ready, Set, Jump...
Jumping rope activates your core, increases agility, improves balance, and will give you the most concentrated leg exercise you can get in a single workout.
Premium Materials: We work tirelessly to ensure that our jump ropes are made with only the best materials and designed so that you can have a premium experience.
One Size Fits All: With an adjustable length, you can quickly make this jump rope shorter or longer depending on your height and focus on what's important: breaking a good sweat.
Jump Without the Hassle: Don't worry. We got you. Because we know there's nothing worse than trying to get your workout started and getting caught up (literally!) untangling your gear.